(Not yet protected, Conservation Easement Potential) 120 acres, $2,900,000
The measure and geography of 120-acre Snow Moon Ranch affords both the luxury of seclusion as well as breathtaking views of majestic Leelanau County making it a premiere Northern Michigan offering.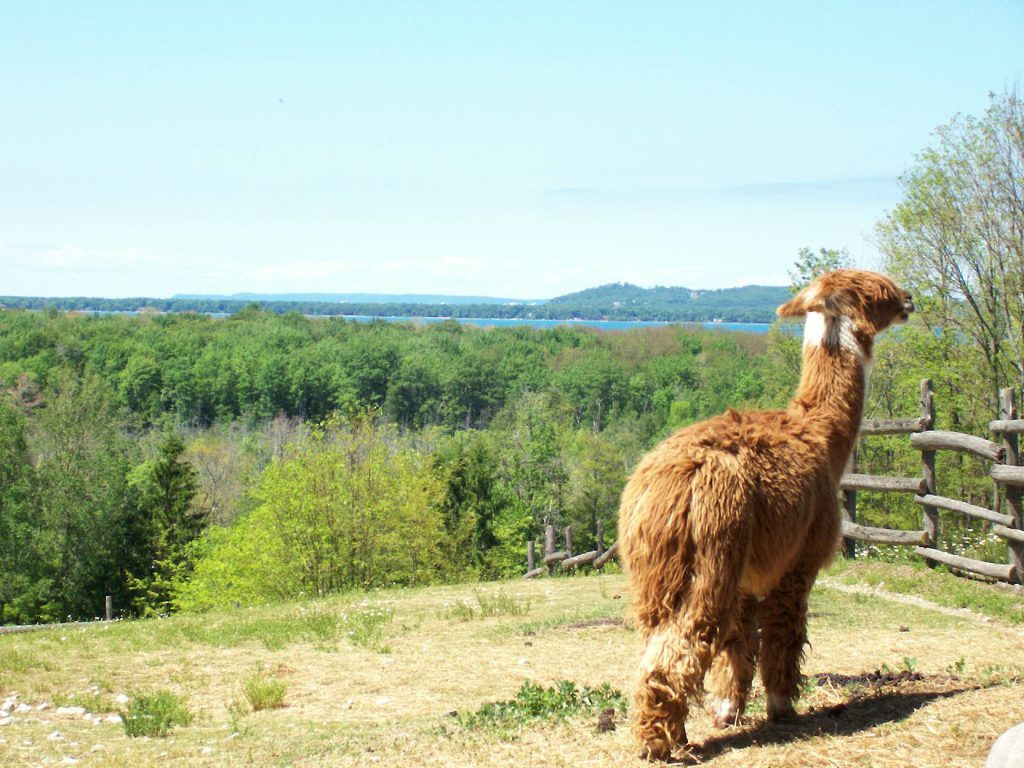 The custom home, rustic barns, and cottage gardens nestled among towering evergreens and hardwoods, provide an intimate sanctuary. The picturesque backdrop includes spectacular views overlooking Glen Lake, The Narrows, Alligator Hill, Lake Michigan, Manitou Island, The Sleeping Bear Dunes, and incredible sunsets and moonrises over expansive, rolling pastures.
The 3,000 square foot custom post and beam home, architecturally designed by G. Tsutomu Arai, built in 1987 includes 4 bedrooms, 2.5 baths, full finished daylight walkout basement, 2-car garage, storage attic, 2-way stone fireplace, Hearthstone wood burning stove, Garland industrial range and oven, screened porch, garden patio, lower level deck, master bedroom balcony, wainscoting and hardwood floors throughout, and many unique custom features. A new roof was installed in January of 2017.
The property offers four large, metal roofed barns which include, a partially renovated Bavarian-style barn apartment, 4-door garage, work shop, studio, storage space, and livestock barn. The main barn is suitable for special celebrations and gatherings with its chandeliers and charm. The apartment has new windows, electric, plumbing, insulation, drywall, and furnace.
The homestead also includes six metal roofed sheds, landscaping, and irrigation system on home and homestead lawns. All underground power lines.
The ranch provides the opportunity for controllable views, multiple home sites, and timber harvesting. With wetland acreage there are groundwater springs and frontage on a tributary of Hatlem Creek. It is adjacent to the Leelanau Conservancy's Hatlem Preserve, formerly part of the ranch.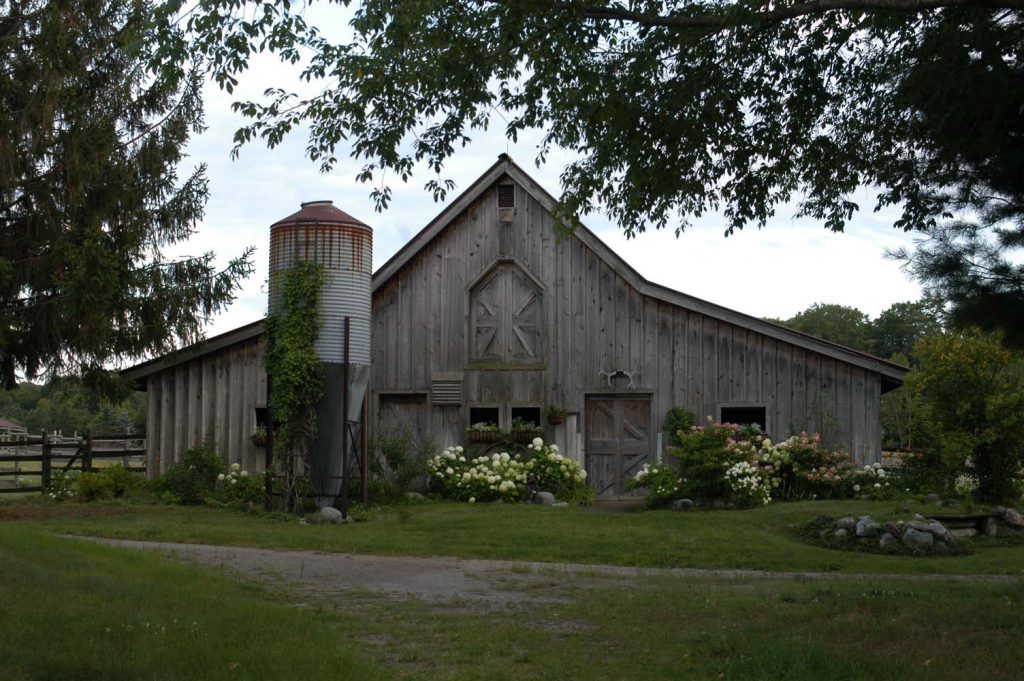 Walking distance to Glen Lake access. Only a 5 minute drive from Glen Lake access and a 15 minute drive from Lake Michigan and the Sleeping Bear Dunes National Lakeshore.
This property is For Sale By Owner.
CONTACT:
Juliet Berkshire Sprouse, Snow Moon Ranch
home of Great Lakes Llamas & Suri Alpacas
Location: 10114 S Bow Rd, Maple City, MI 49664
Phone: 231.334.6473, Email:

[email protected]
Tax Deduction Potential: This property is NOT protected with a conservation easement. The Conservancy is poised to work with a conservation buyer to place a permanent conservation easement on all or part of the property. There would be an opportunity for a income tax deduction potential. Please call Yarrow Brown at 231-256-9665 to talk about the details of a conservation easement.